Colorado Springs Residential and Commercial Contracting Services
Serving Colorado Springs and the Front Range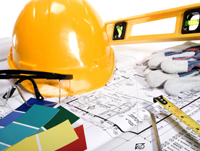 Our staff of skilled professionals are here to assist your team from permit through project delivery. Our goal is to provide multiple Colorado Springs contracting services on each of your projects. Multiple services will allow us to become not only the most flexible contractor, but reliable as well. Reliability and flexibility, from your project team, is what leads to successful projects.
As your Colorado Springs Contractor, we can assist with the following:
Residential and Commercial Consulting
Insurance appraisal
Governmental (local, state, federal) procurement for construction
Business set up and operations
Estimating services
Plan review, implementation and structure
Submittal assembly and review
Project auditing
Project Closeout
Construction troubleshooting
Residential General Contractor Services
Custom Built homes
Remodels
Basement Finishes
Additions
Site work
See more categories in other contracting services
Commercial General Contractor Services
Office TI
Design Build
Ground up construction
Renovations
Additions
Educational facilities, Government Facilities, Offices, C Stores and Fueling stations, Worship centers, healthcare, financial institutions and restaurants.
Restoration Services
Other Contracting Services
Earthwork
Site clearing
Grading
Excavation and fill
Erosion control
Gabions
Rip Rap
Concrete
Formwork
Reinforcing
Cast in place
Architectural
Metal Framing Systems
Cold formed metal stud framing
Light gauge metal framing systems
Ceiling framing and finish systems
Wood Framing Systems
Rough Carpentry
Decking sheathing
Structural wood components
Siding
Steel
Wood
Hard board
Cement board
Plastic
Finishes
Plaster and Stucco
Gypboard systems
Wall coverings
Acoustical treatments
General Carpentry
Installation of doors, windows, hardware, and louvers
Installation of certain site amenities
Installation of Division 10 specialties